Podcast: Play in new window | Download | Embed
Nick intends for this to be a very quick episode, but reckons without his own distracting record collection, and James educates Nick about the horrors of The Water Babies.
Also, you can tell a lot about a person based on how they say "garage". And people drank young where James is from.
Shownotes:
Vinyl, innit?: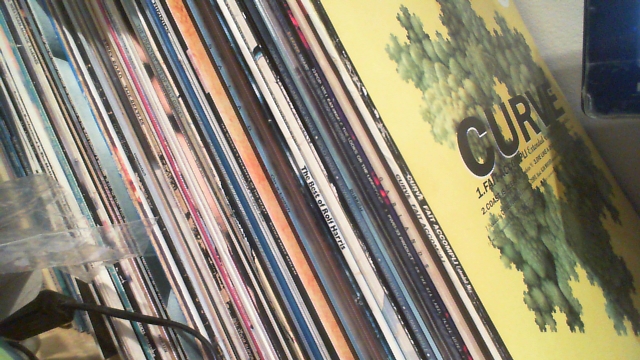 "The Water Babies" by Charles Kingsley – Wikipedia / Amazon
Beverly Hills Cop – IMDB / Amazon / Soundtrack
"The Neutron Dance" by The Pointer Sisters – YouTube / Amazon
I mean come on…
Or try this:
"Nothing's Gonna Stop Us" by  – YouTube / Amazon
Comedy Bang Bang #341 "Banging The Table With Stars"  – link
Toni Halliday – Wikipedia
"Fait Accompli" by Curve…